From ready to go studios to full 29,000 sq ft floor plates. The newly refurbished Jackson House is perfect for all business sizes.
Jackson House is the essence of adaptability, scalability and locality. It's the modern working ethos in it's element, beautifully thought through and stylishly executed. This is where imaginations flourish.
We're here to give you the best of both worlds. The best of all worlds.
From the blended benefits of its location in a vibrant easy to reach town centre, on the edge of the great city of Manchester to the ingenious details inside, everything is designed to give micro-level versatility, along with optimal sociability and sustainability.
Read more
The Space
It's work and life in perfect harmony. A complete reimagining of the original building, you can eat, work out, connect, evolve and relax. Suitable for everyone from startups to sizeable enterprises and global names.
Whatever the balance you want from work, or the goals you want to achieve, Jackson House lets you flex and grow your way.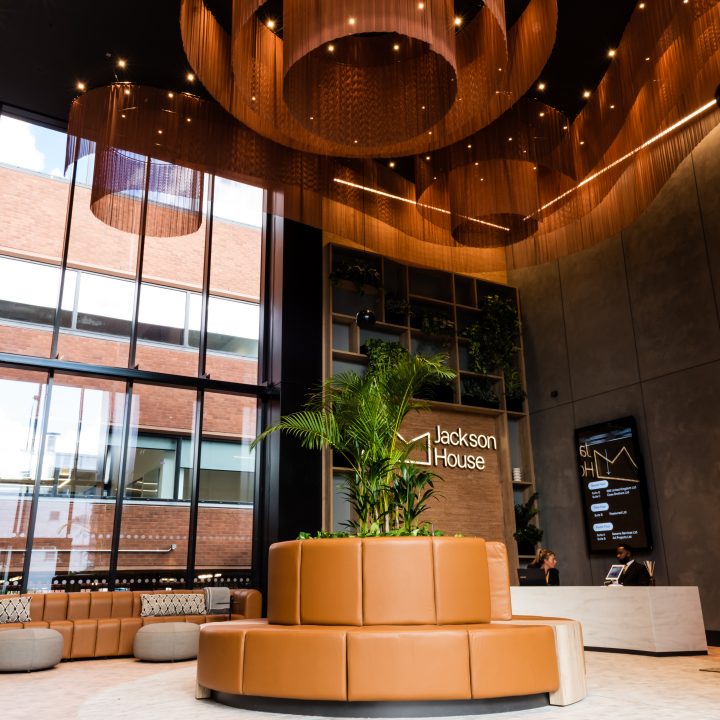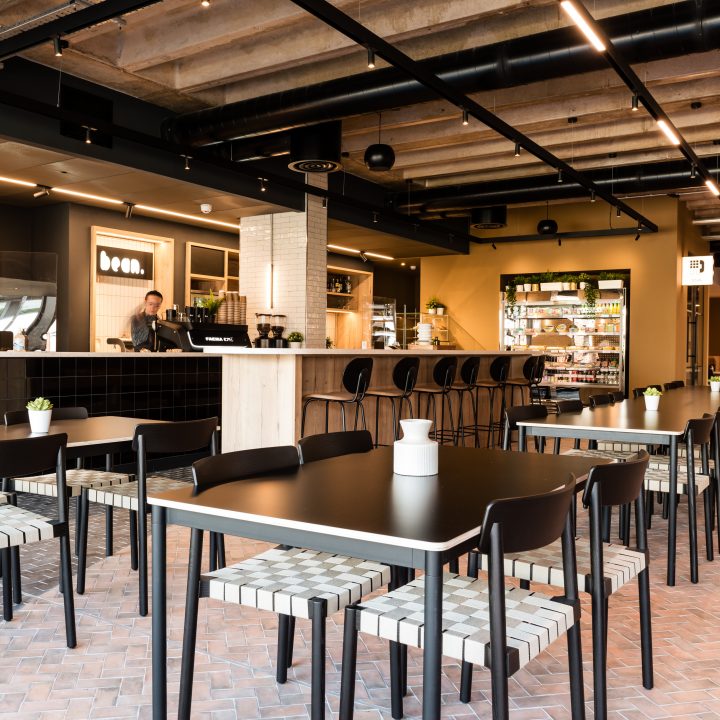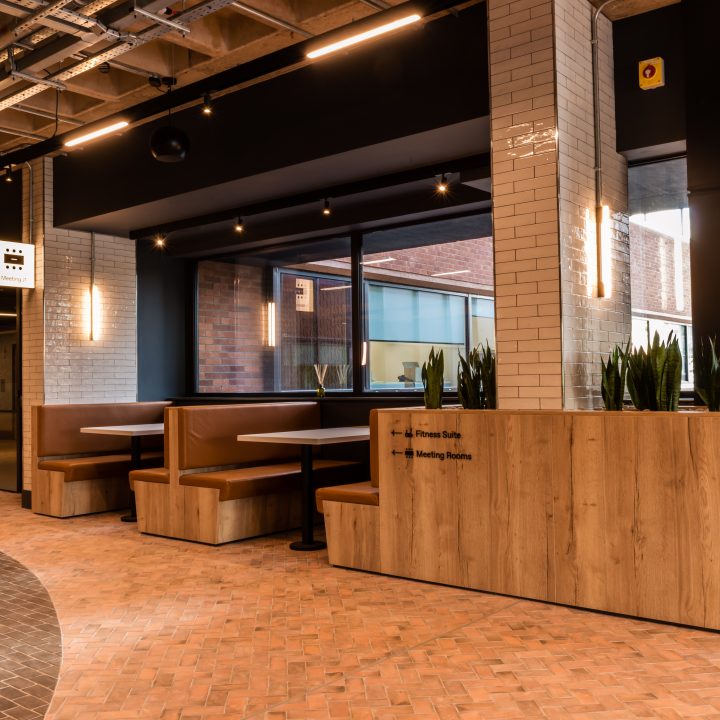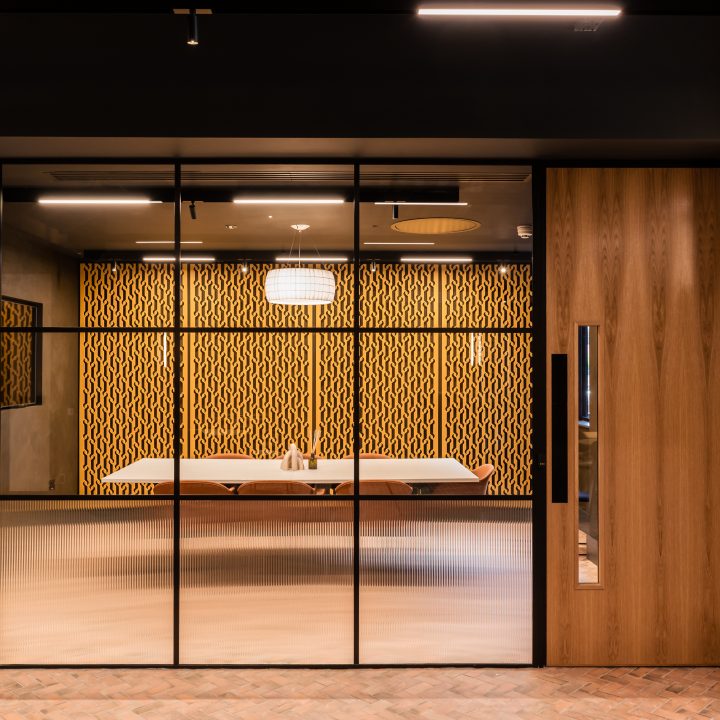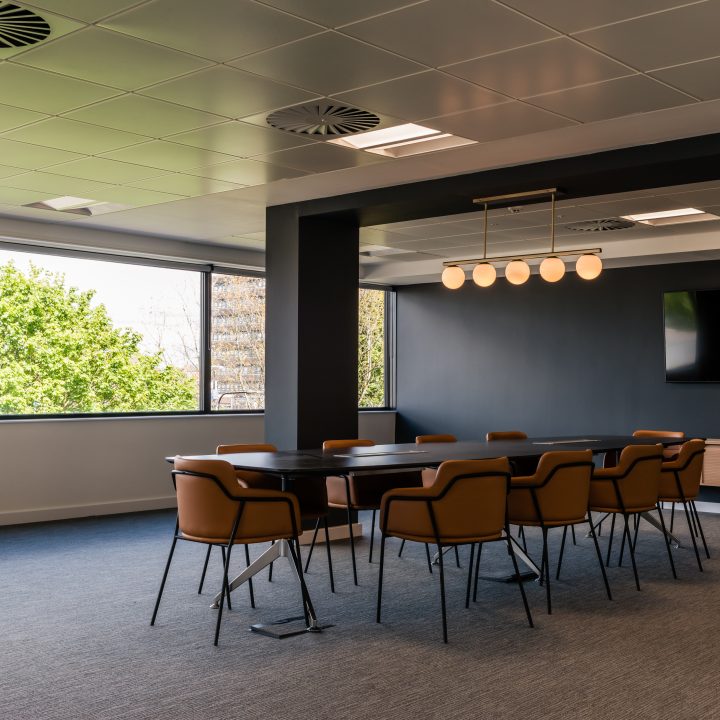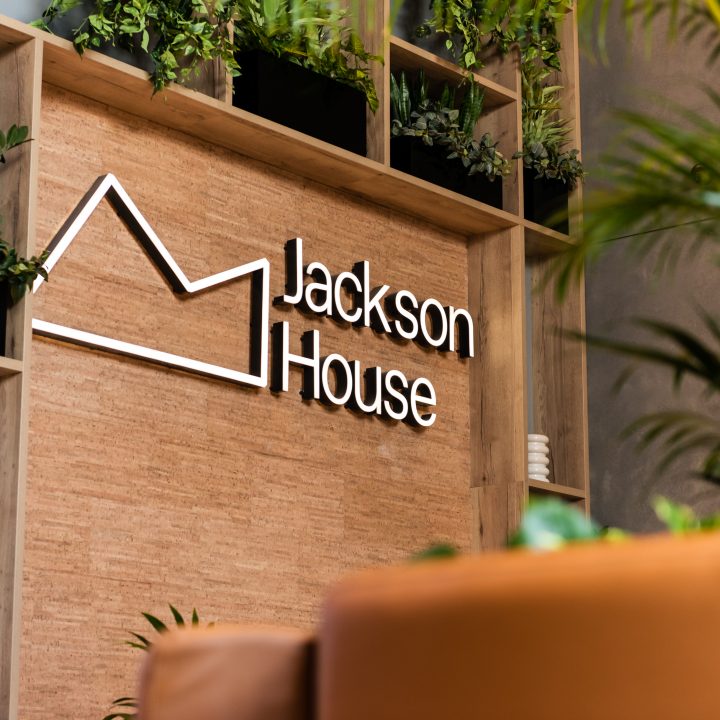 Free Gym for all residents
Secure bike storage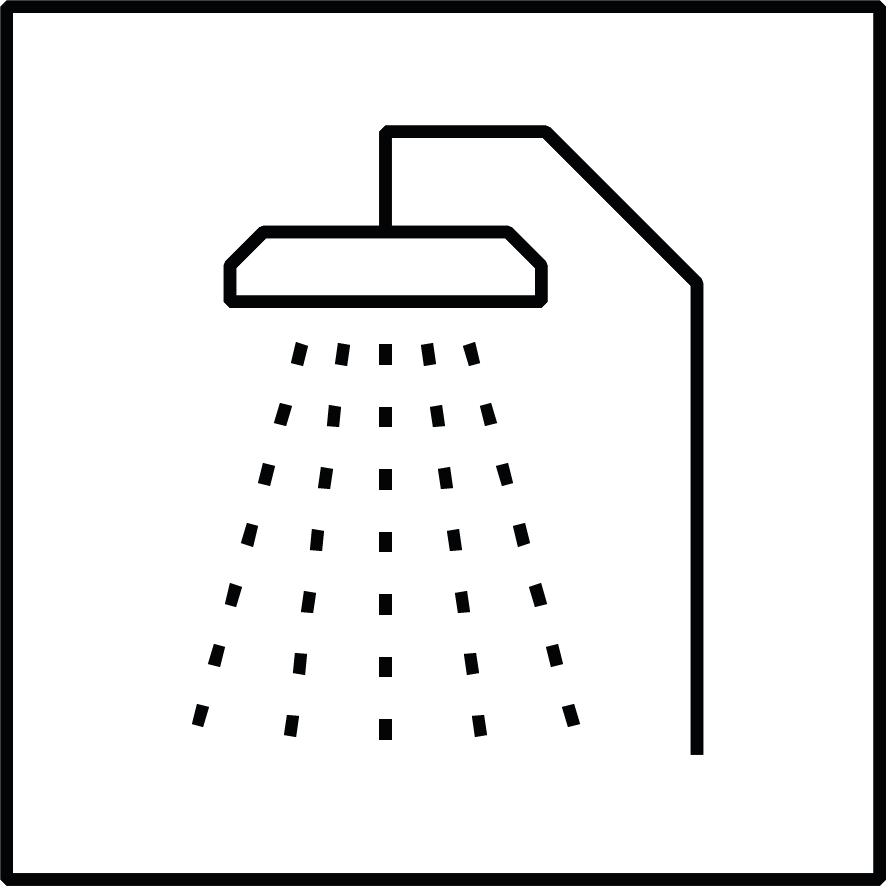 On site shower facilities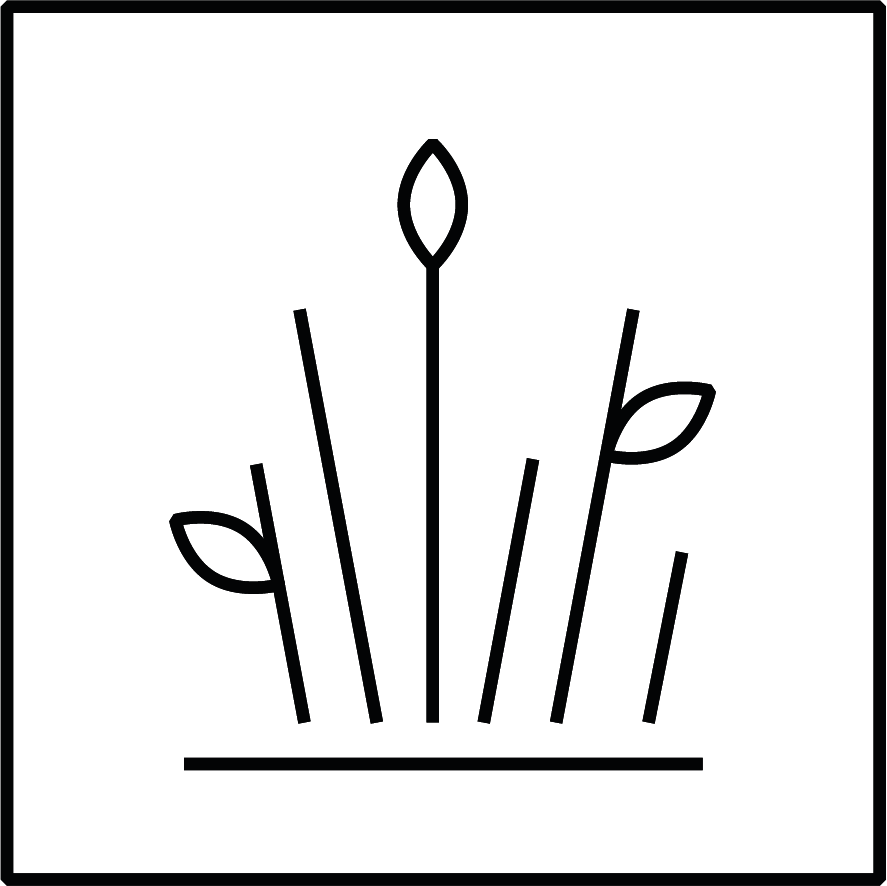 Outdoor communal space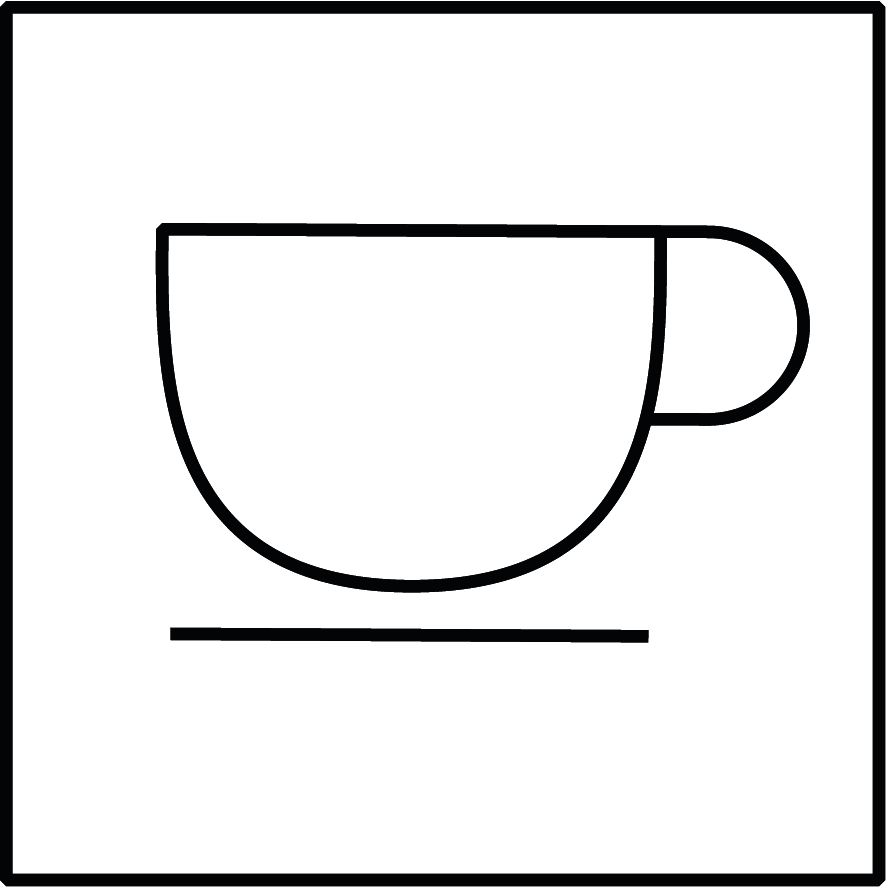 On site cafe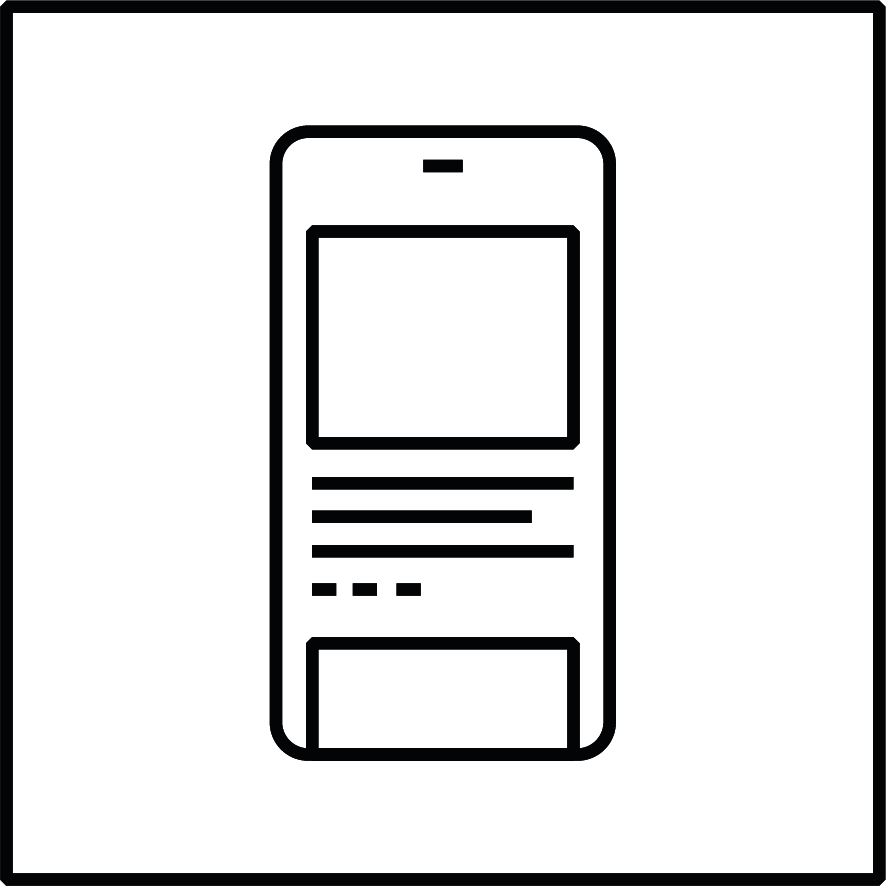 Life App for all things Jackson House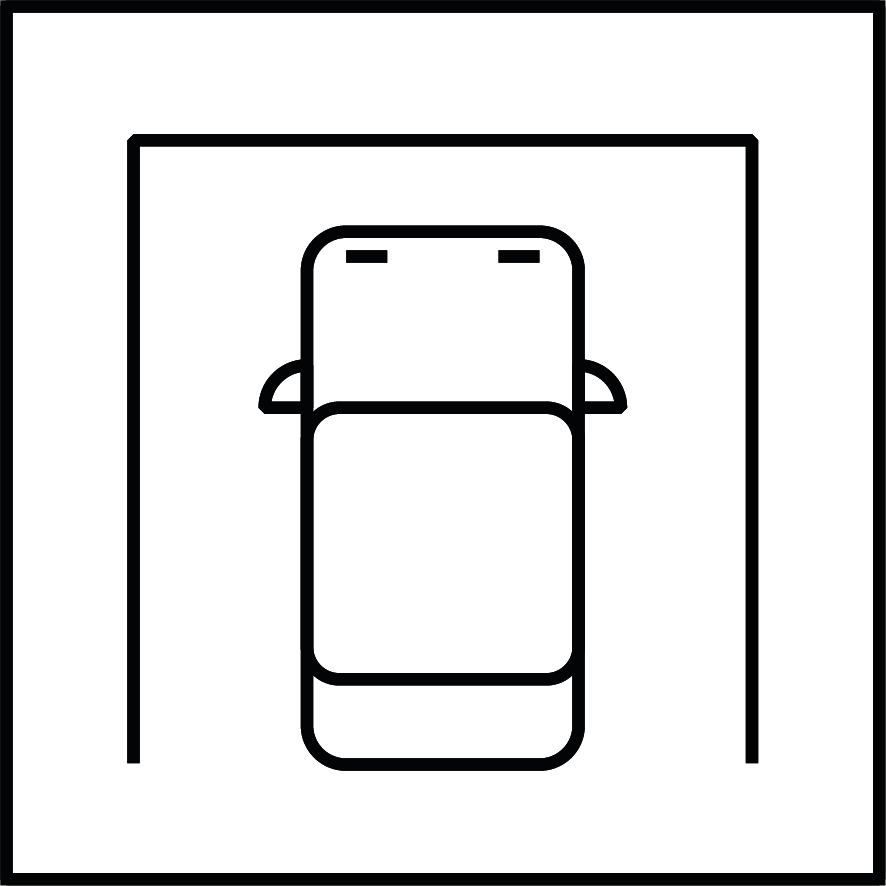 On site parking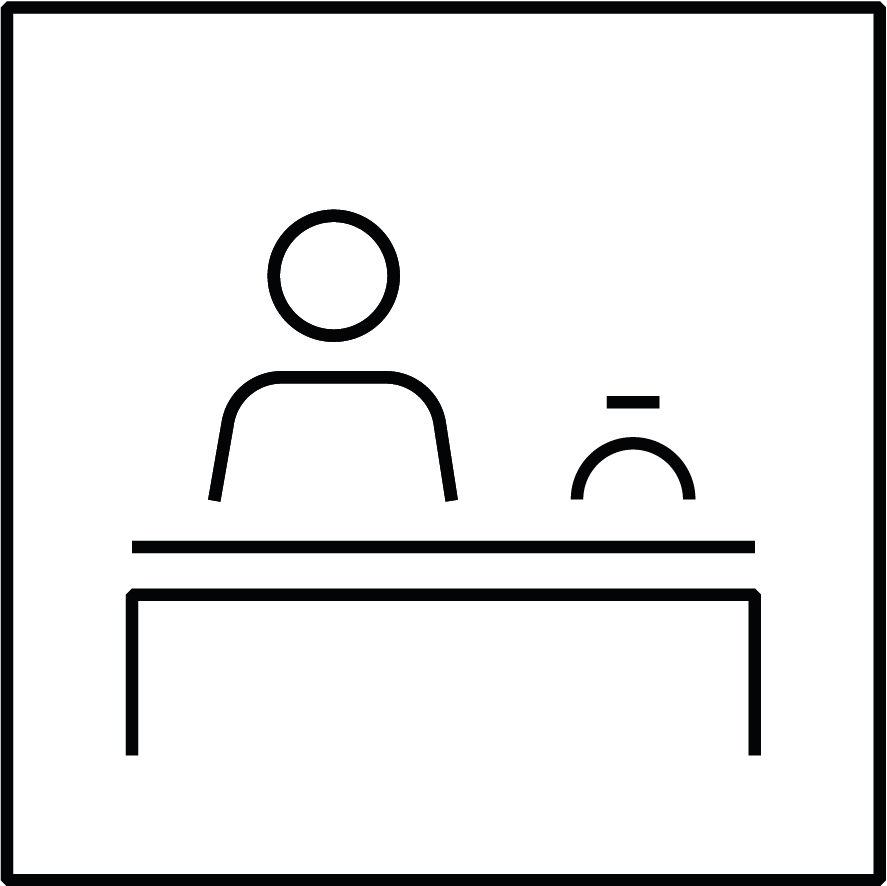 24 hour concierge service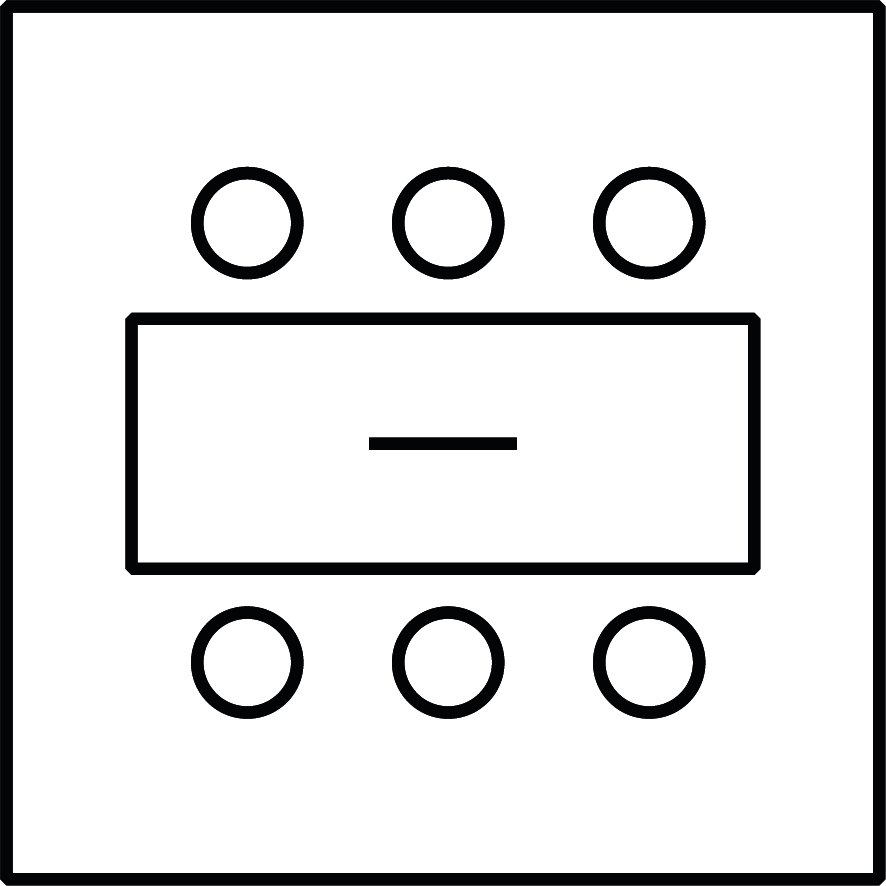 Bookable meeting rooms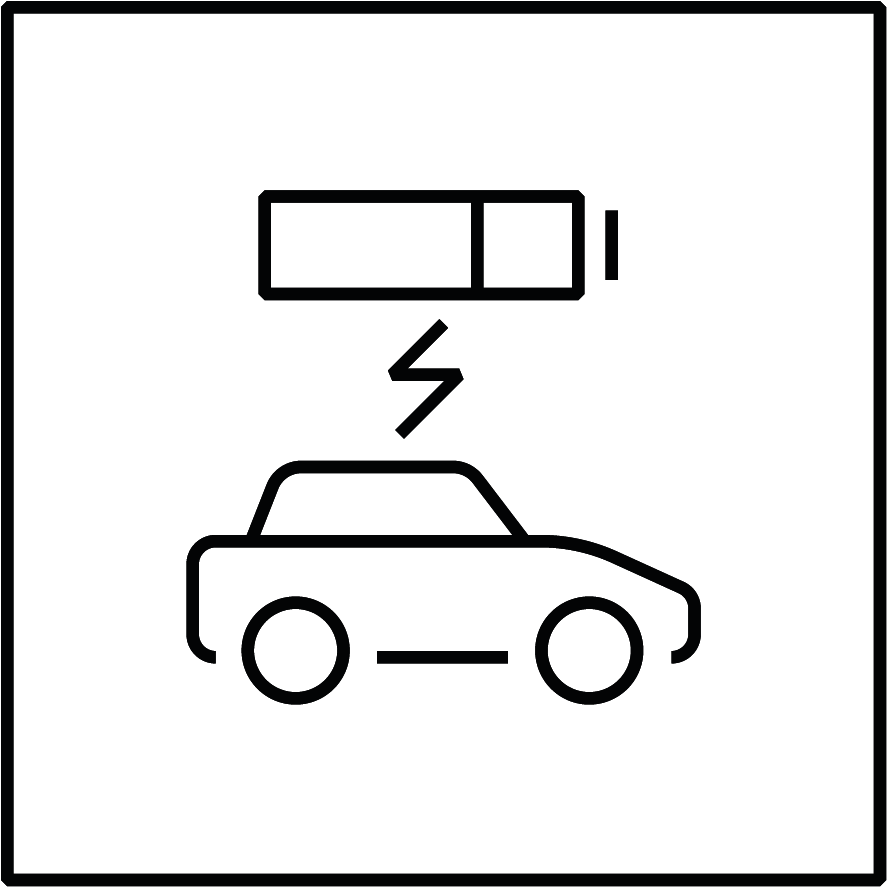 Electric car charging
Features
The things you do when you're not working are just as important as the things you do when you are. Our café and private garden are both on hand to refresh and refuel you all year round, and just as adaptable as the rest of the building.
With an ever-changing menu you can always find what you fancy along with plenty of fresh coffee and there's just the right balance of greenery and fresh air outside, too. Everything you need to stoke your productivity.
Floorplans
Adaptability is our thing. So whatever size your business is at present, we've got you covered. Our spaces range from 874 sq ft, to an entire floor plate of 29,134 sq ft if you want it – and everything in between. As if that wasn't flexible enough, we have a range of different studio spaces for you to choose from too.
Download Plans
Ground Floor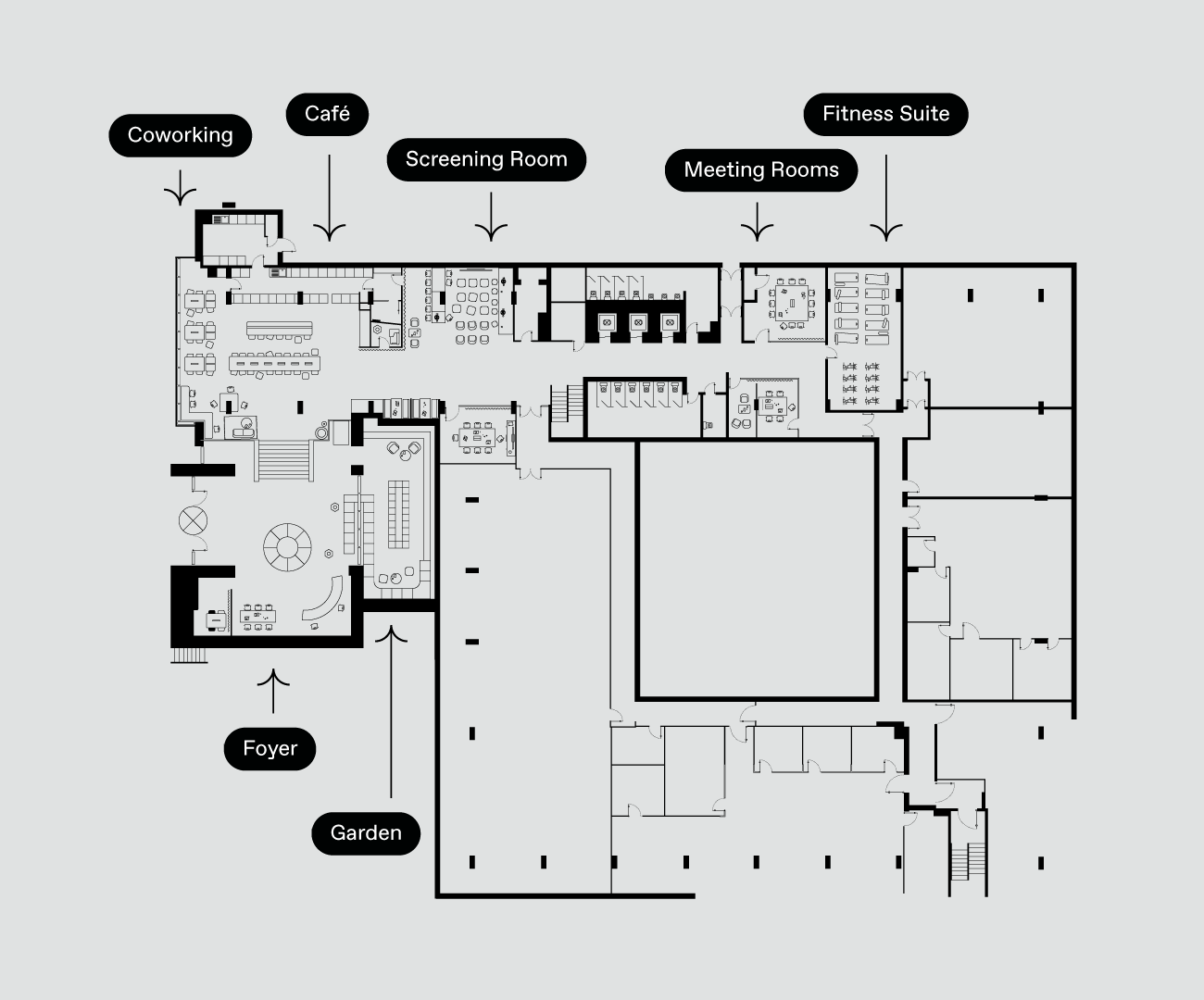 First Floor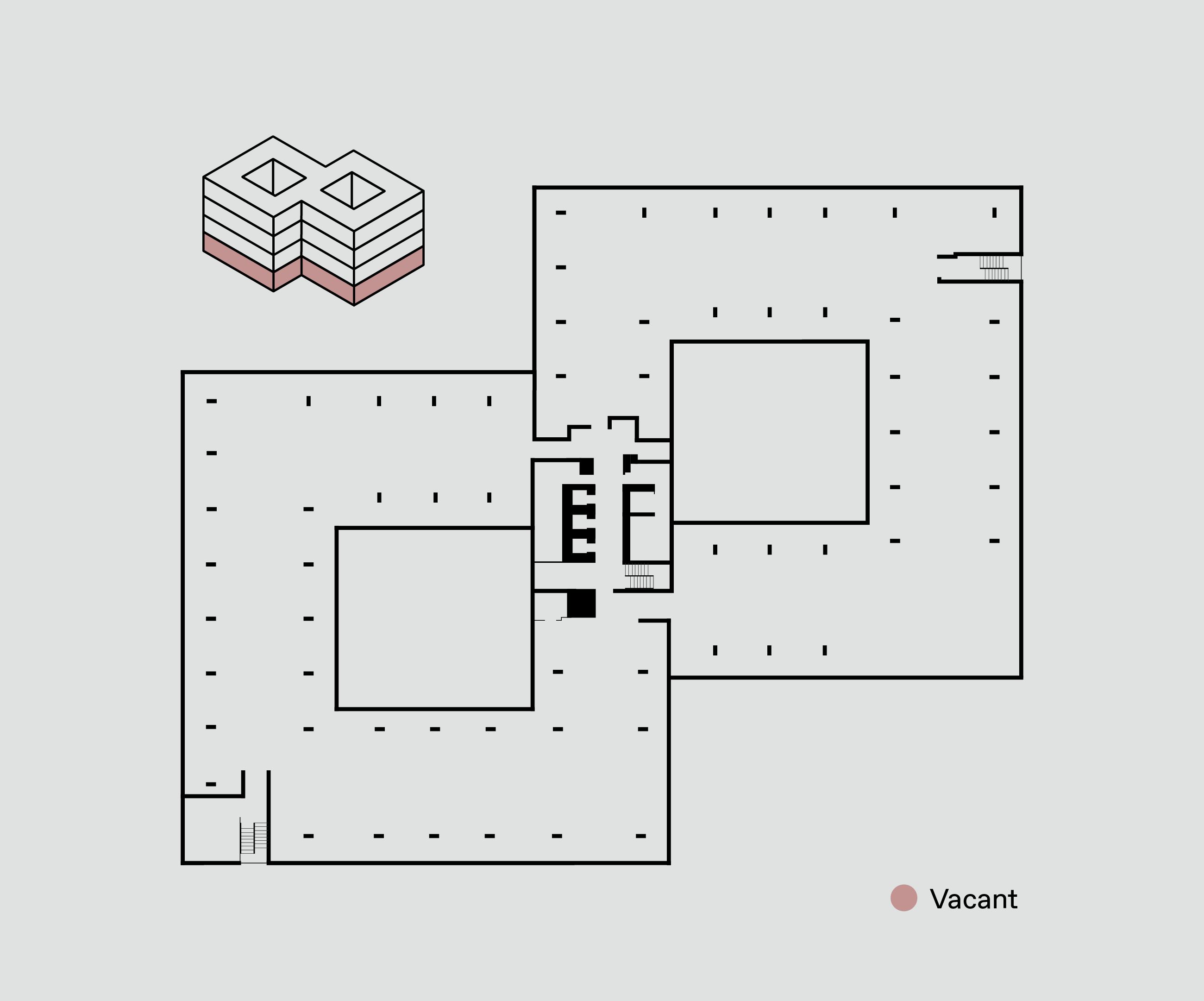 Second Floor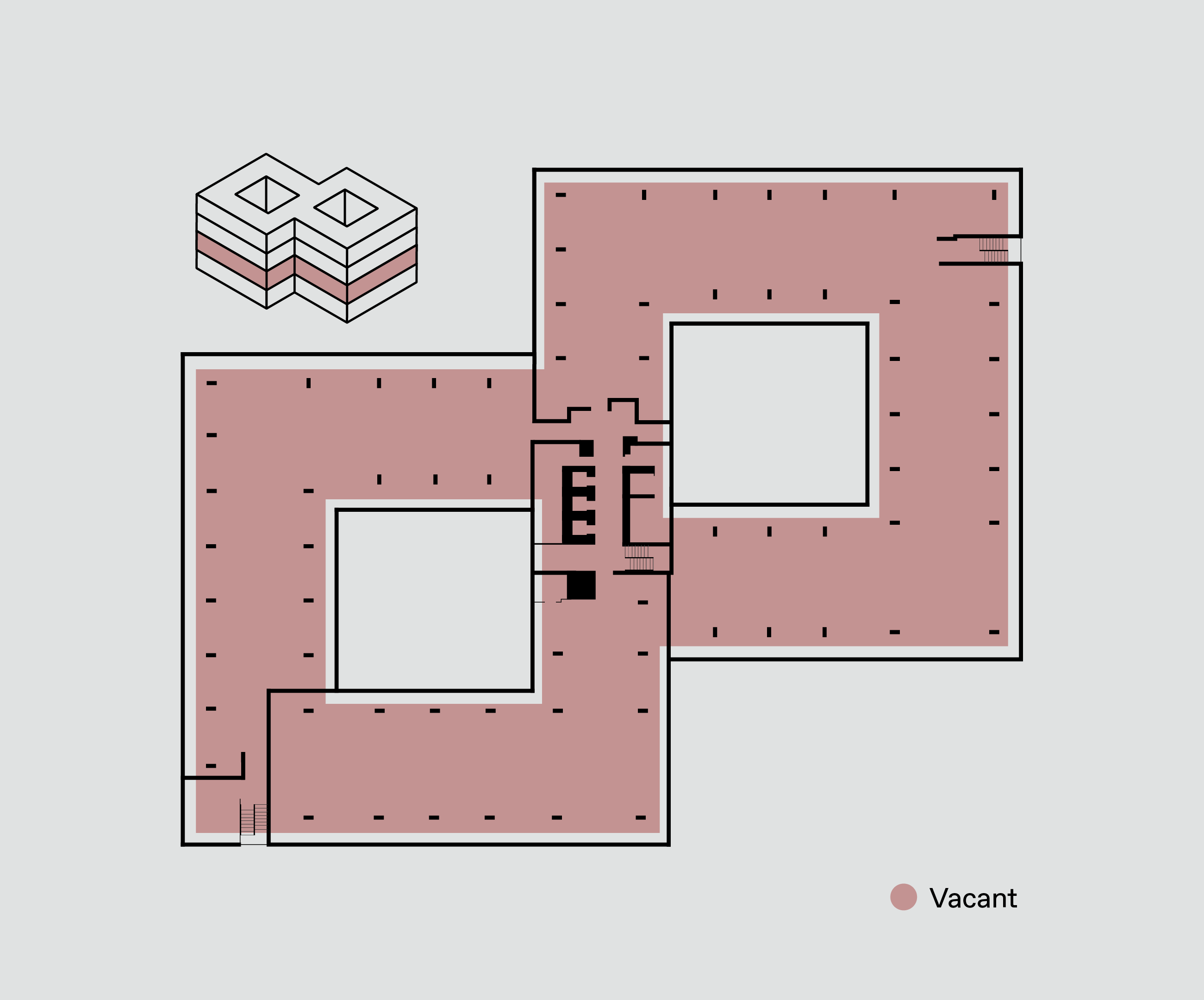 Third Floor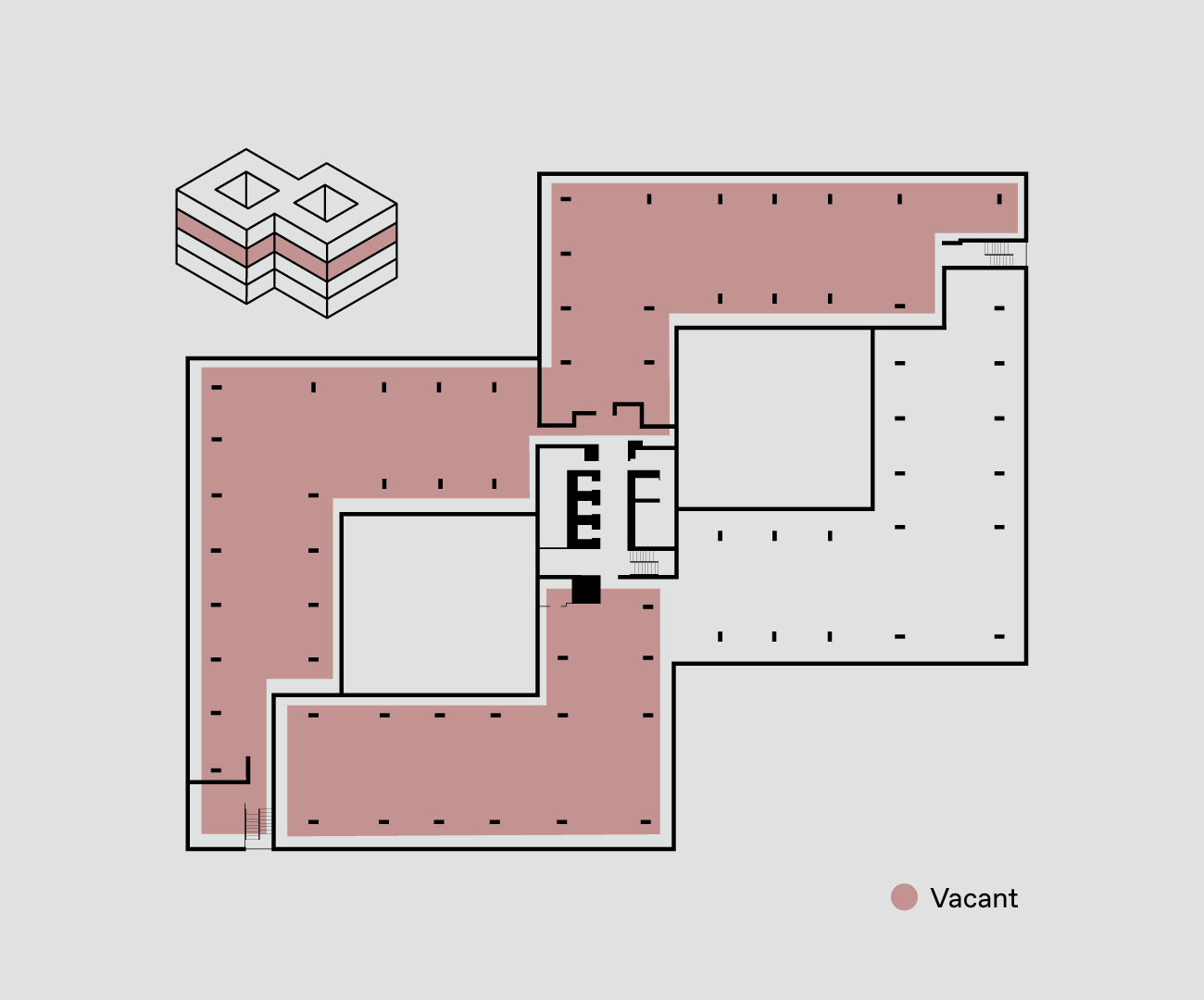 Fourth Floor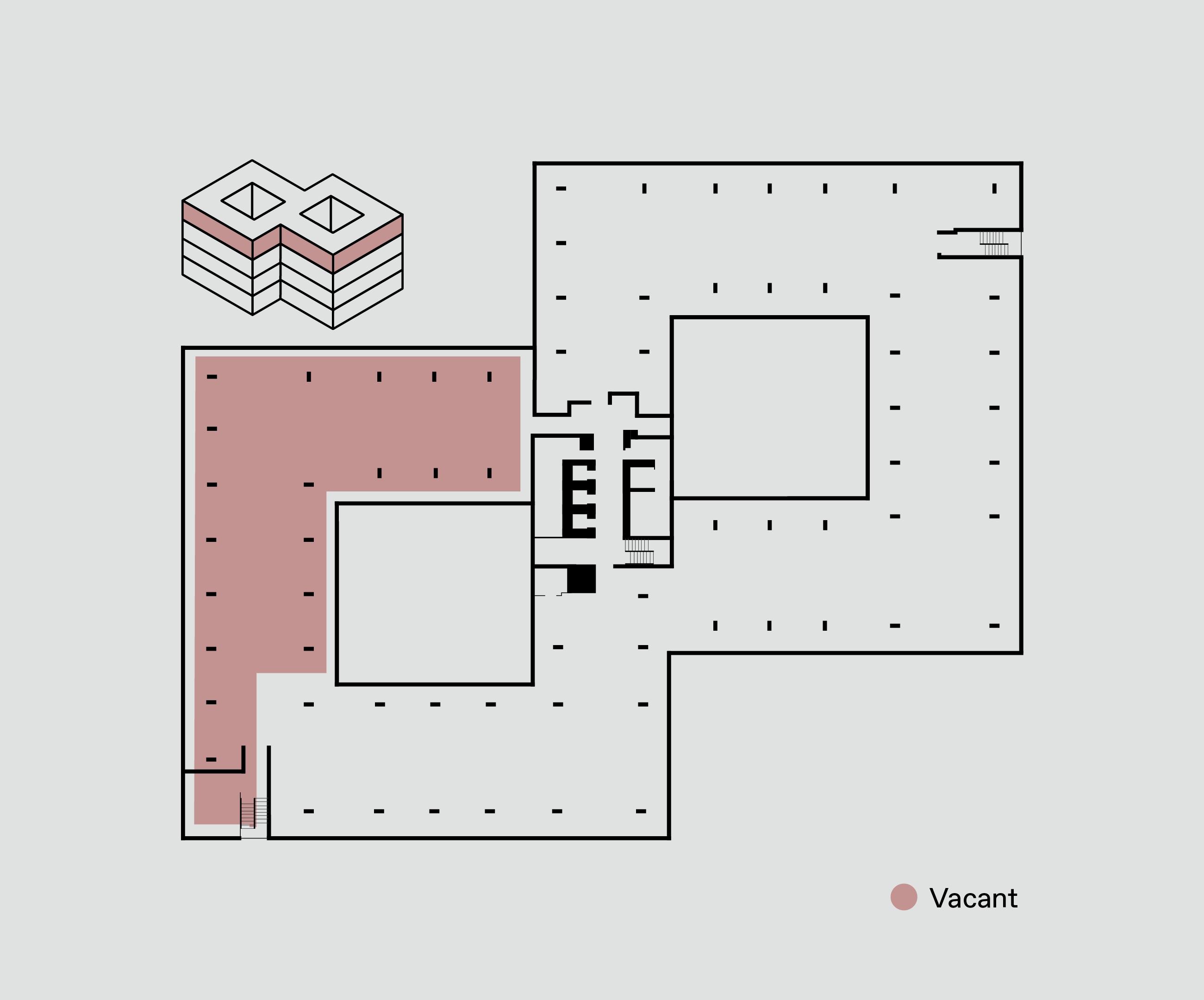 Ground Floor Studios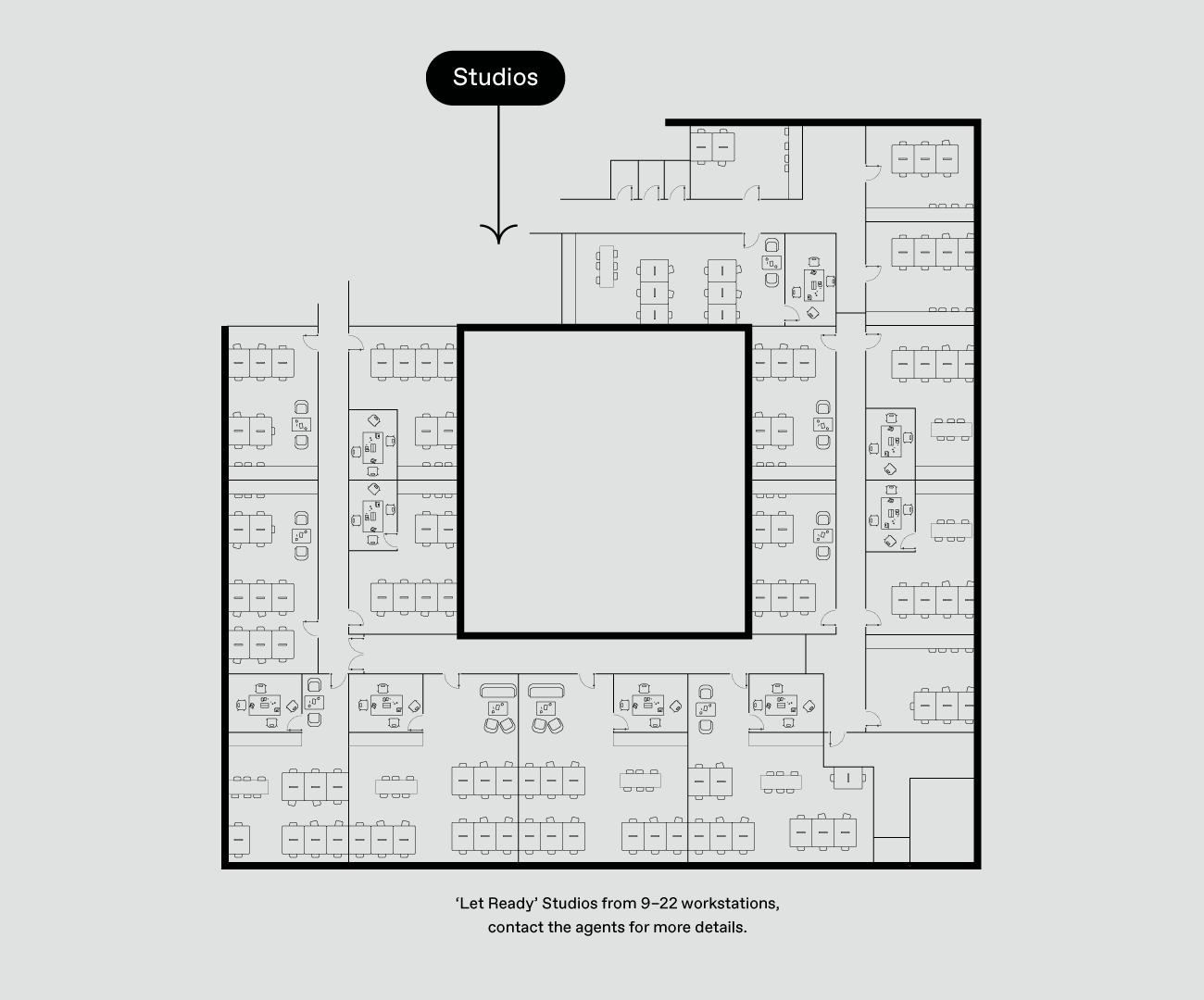 Largest Floor Plates in South Manchester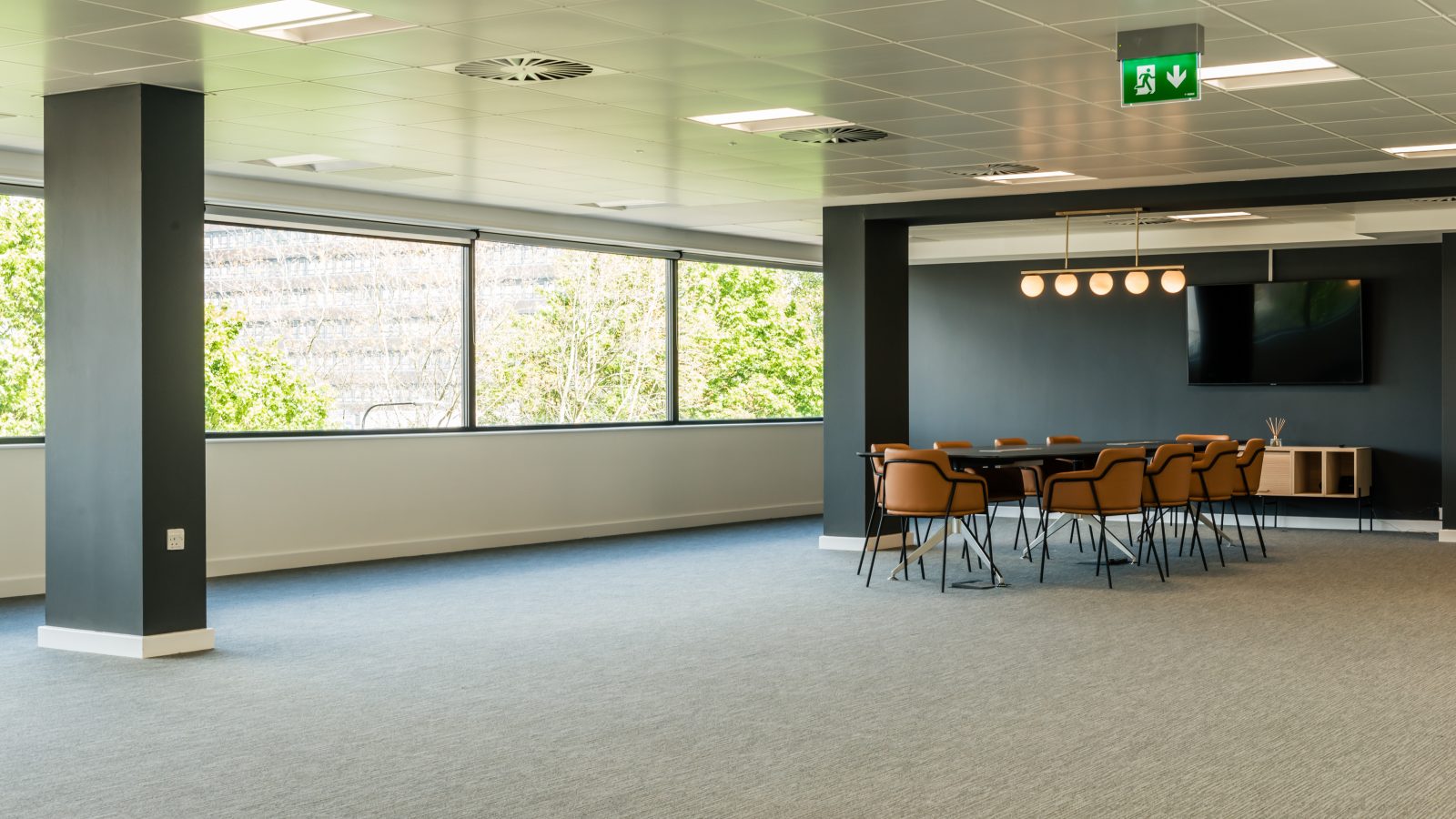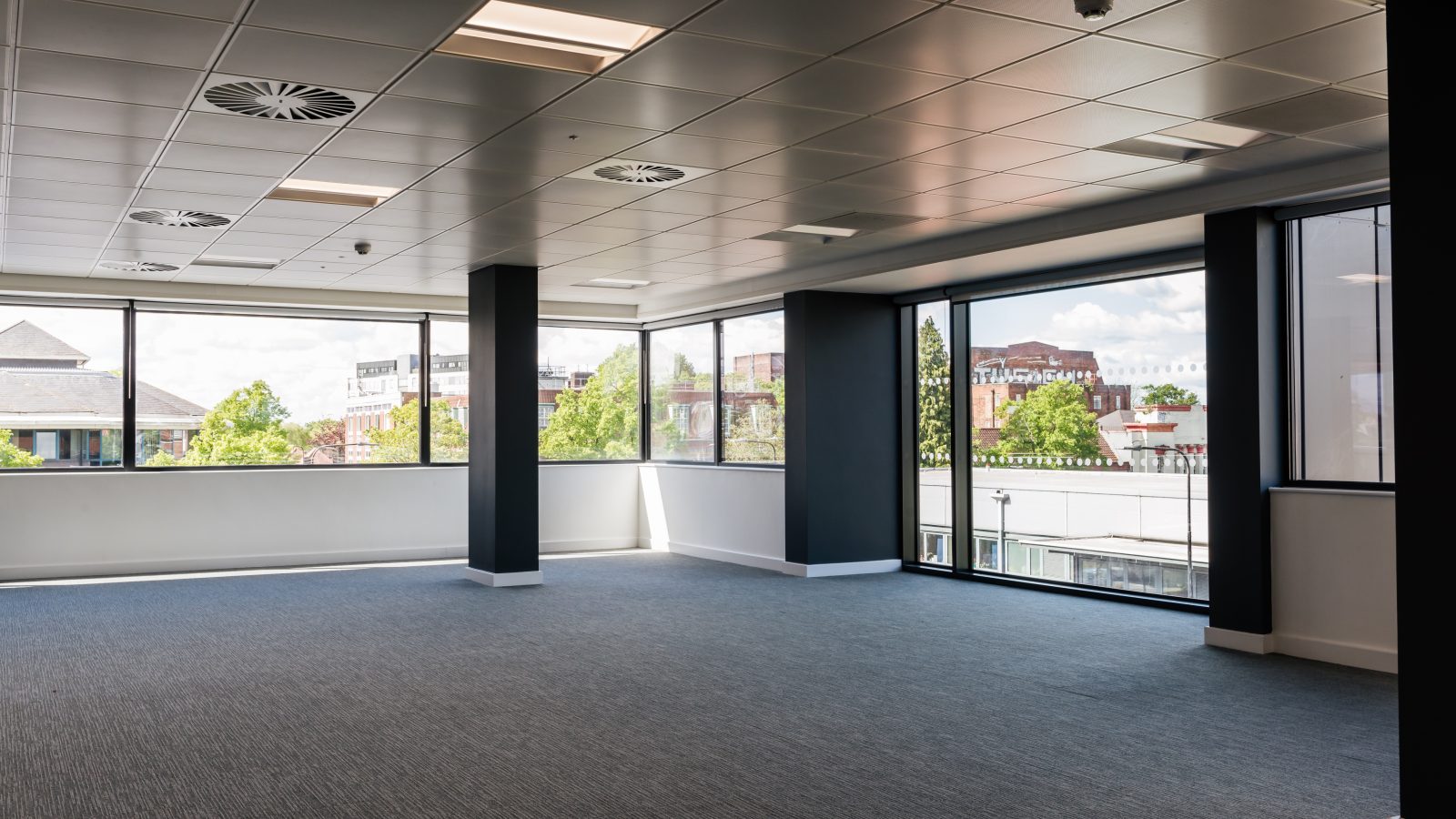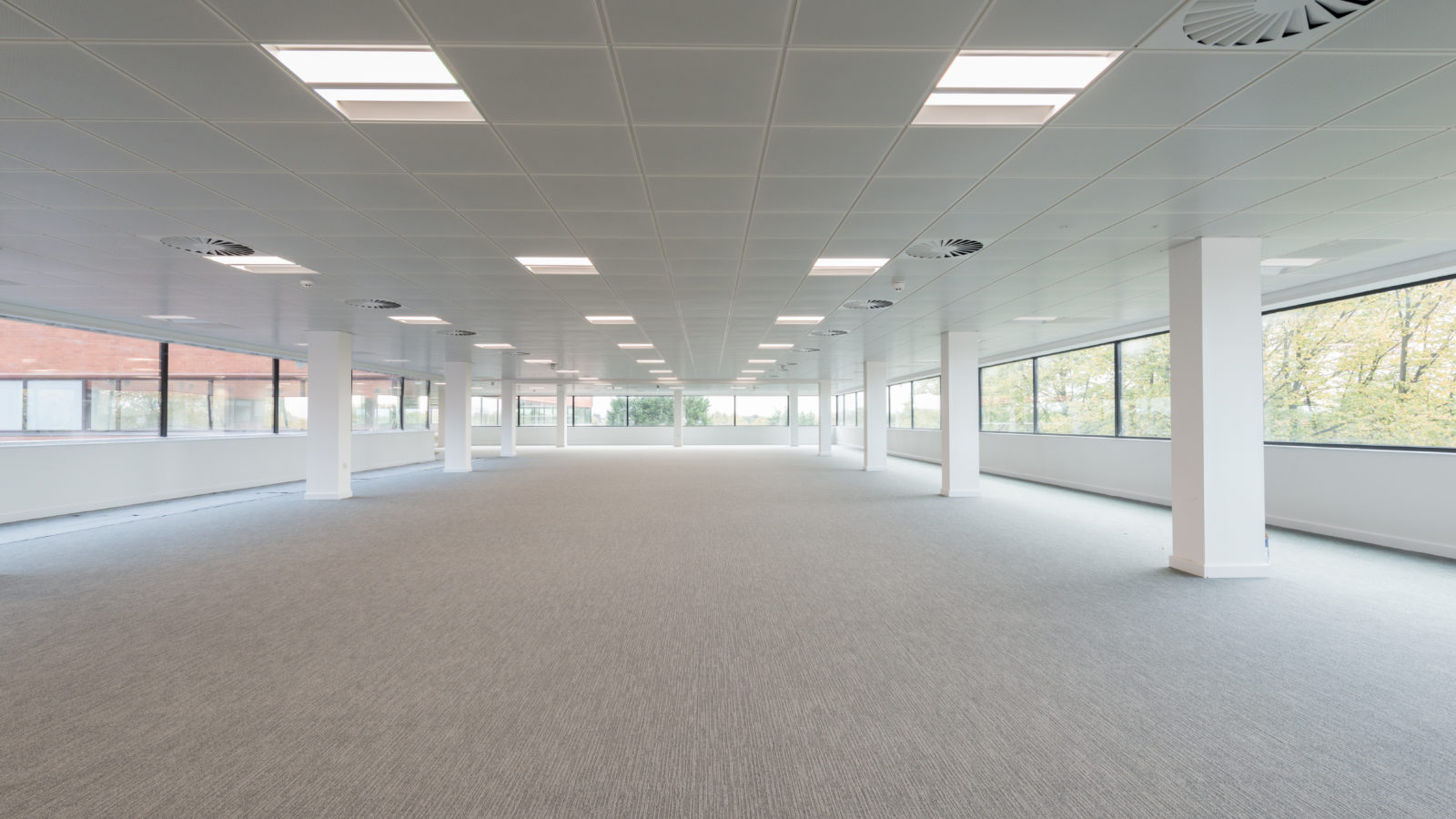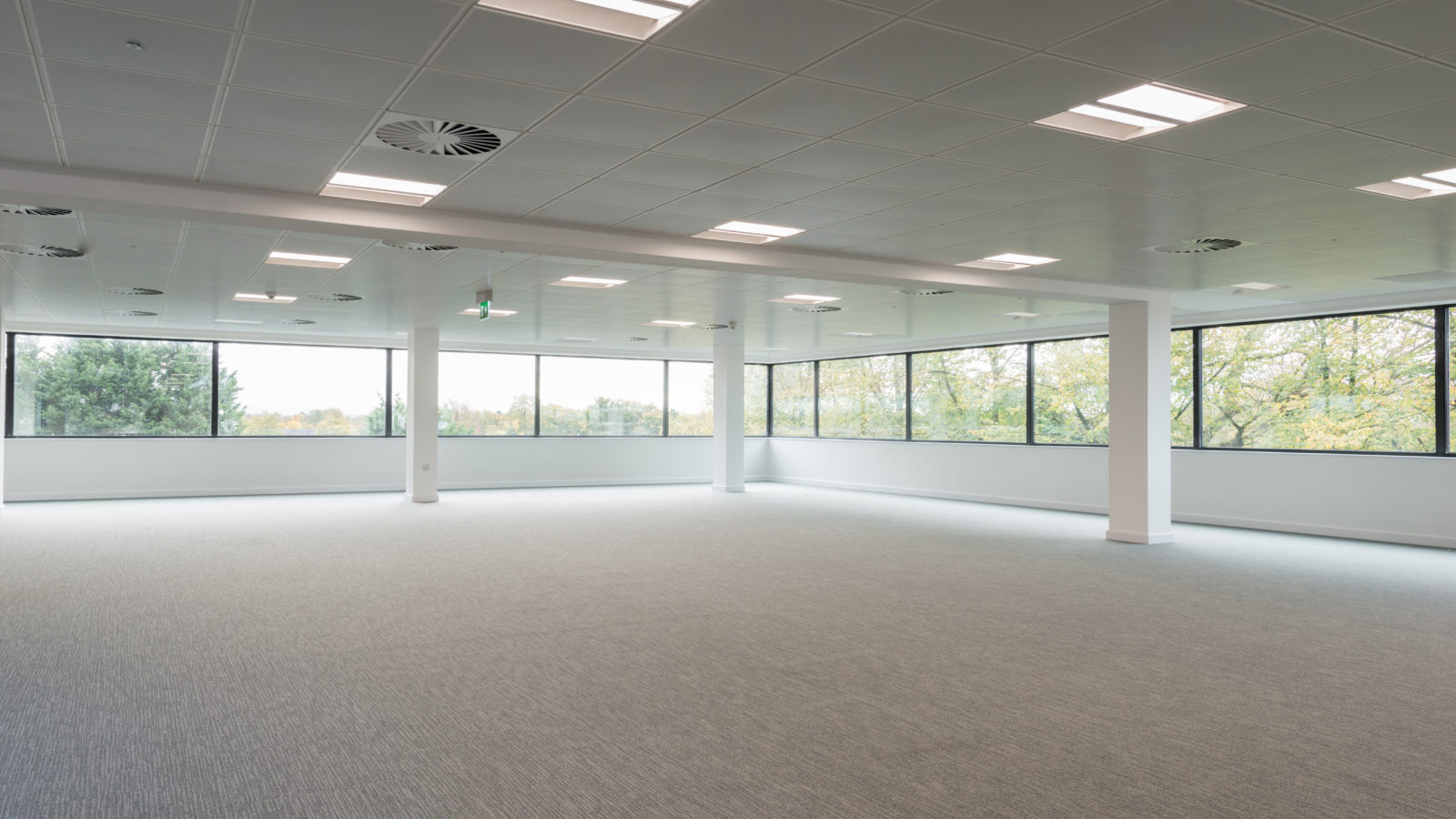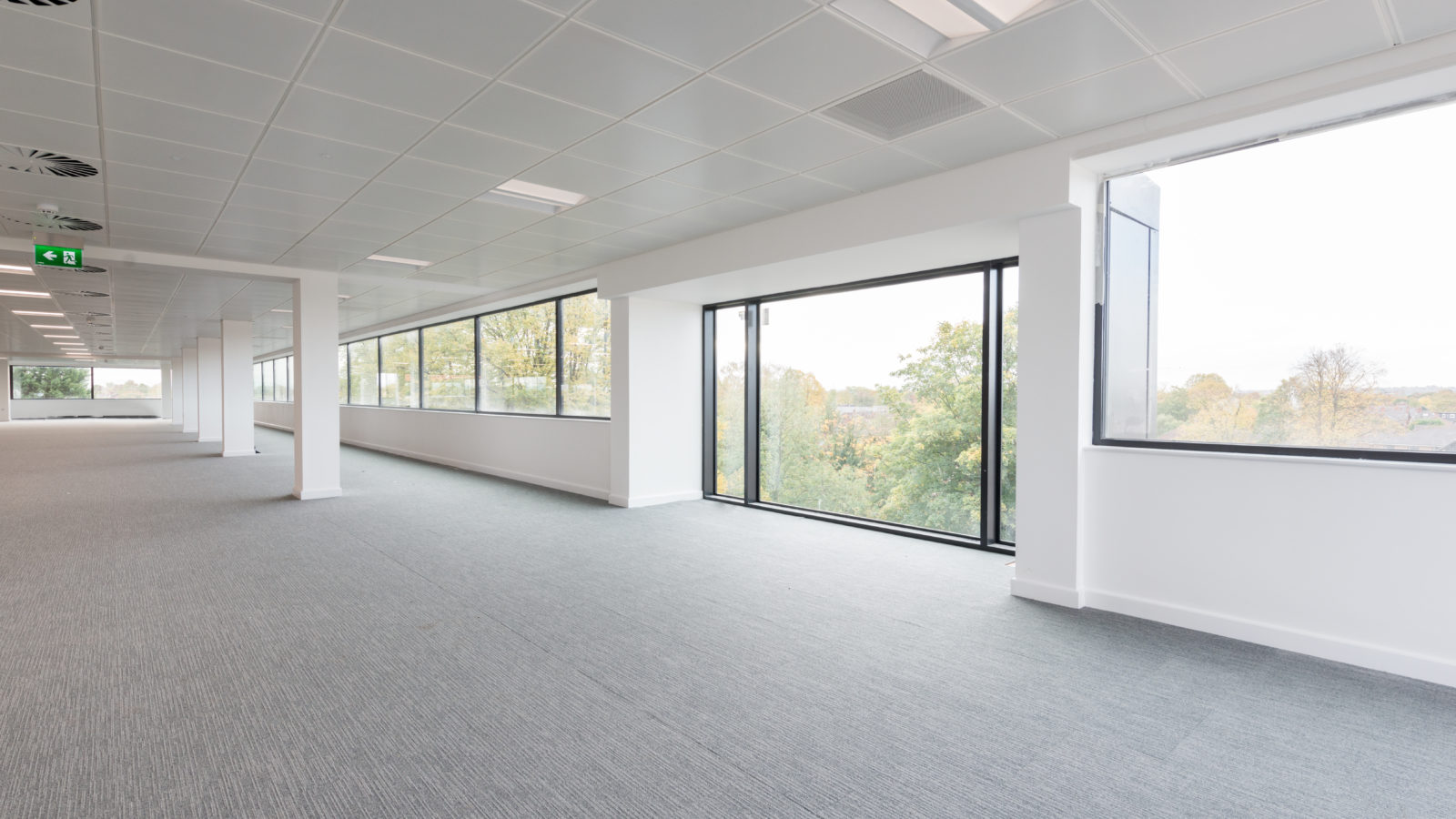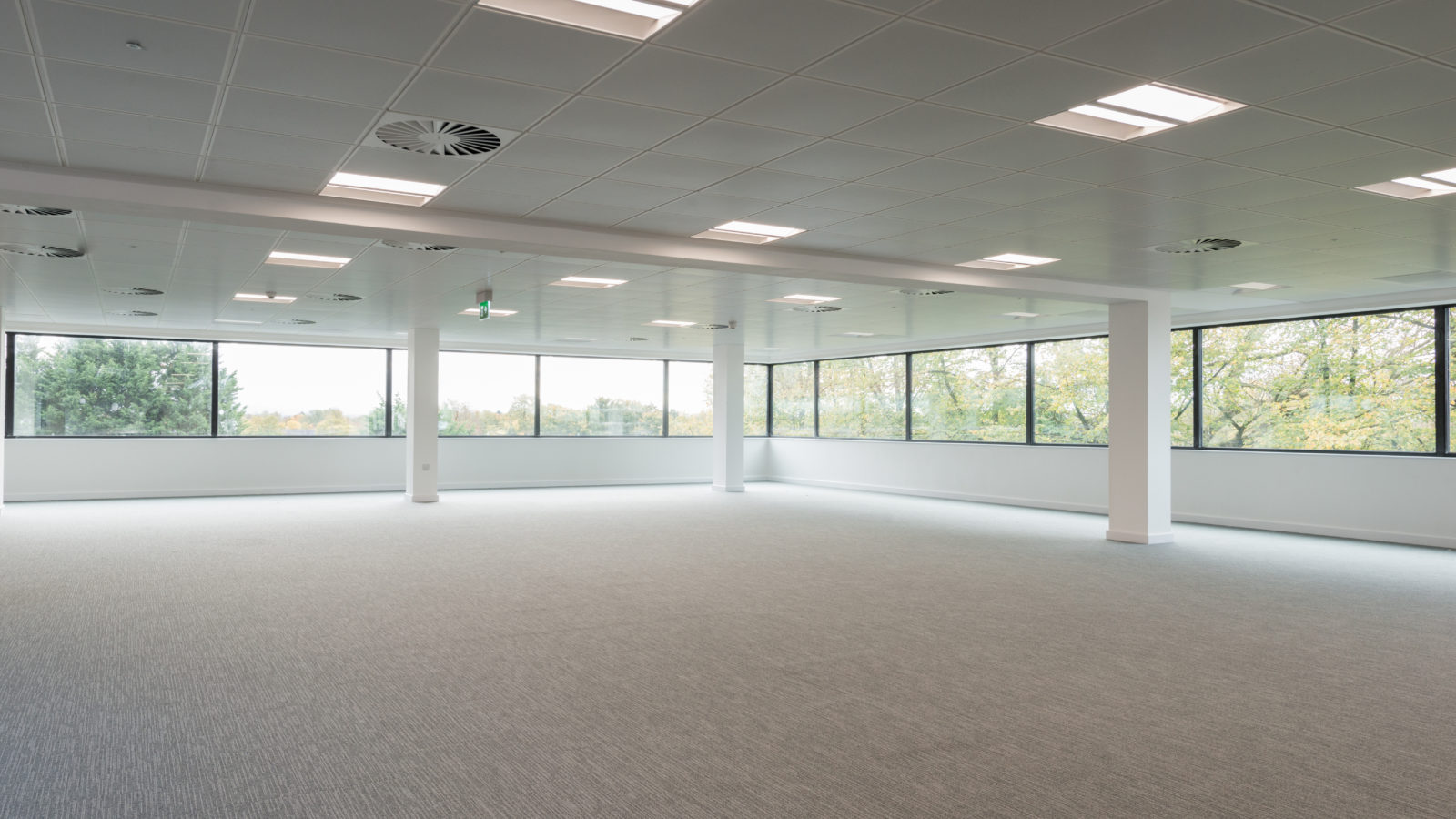 Technical Specification
• Impressive new double-height Reception with Concierge service • On-site Café with informal break-out /meeting areas
• Shared meeting facilities from 2 to 12 people
• Communal Garden with break-out area
• Secure two-deck car park with automatic barrier-controlled access • Separate male & female shower/changing/locker facilities
• Secure Bike Store with Drying Room
• Male, female and accessible WC's on all floors
• LG7-compliant LED lighting to office areas • Flexible acoustic tile suspended ceilings
• VRF Air Conditioning
• Fully accessible Raised Floors (upper floors) • Perimeter skirting trunking (Ground Floor)
• Quality anti-static carpet tiles
• New double-glazed windows
• 3 x 10 person passenger lifts
• 24/7 Access (via electronic access control system) • CCTV monitored 24/7
• 4 "Rolec" electric vehicle charging points
Sustainability
We've been on a green mission since day one. And we're always looking for ways we can improve the green credentials of Jackson House through national initiatives. Big changes like:
Power From 100% Renewable Power Sources
Encouraging green travel with secure bike storage, electric car charging and onsite showers
Working towards a 100% diversion from landfill waste management strategy
Making small changes every day can make a big difference over time, and we're all about the big difference. Our tenants are our partners in this goal. With your passion and buying, we can keep on making the built environment more sustainable, and make it easier to engrain sustainable thinking and commitments at the centre of each new organisation we welcome into the community.
Read more
Adaptive reuse is at the heart of what we set out to achieve with Jackson House.
Jackson House Life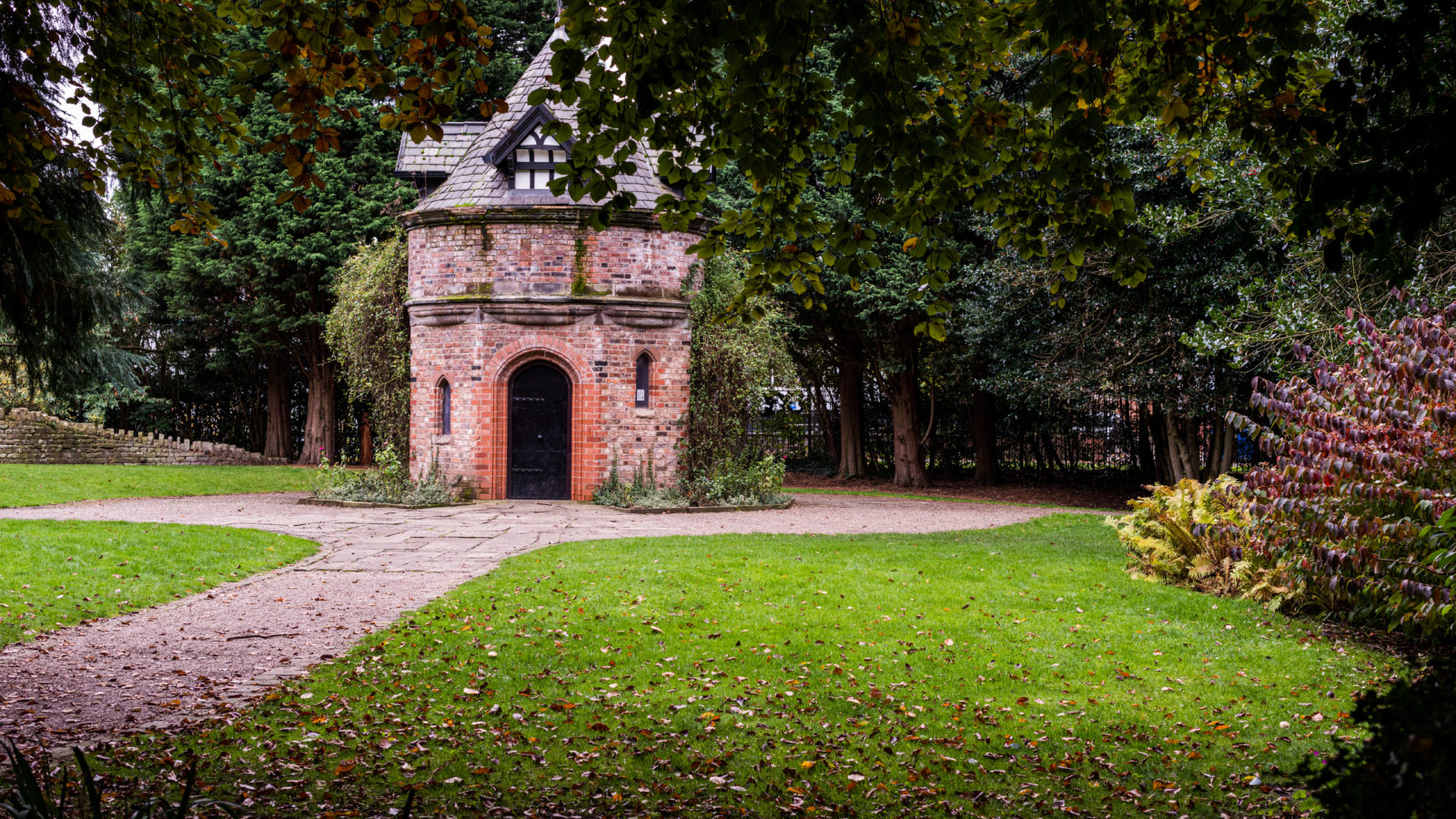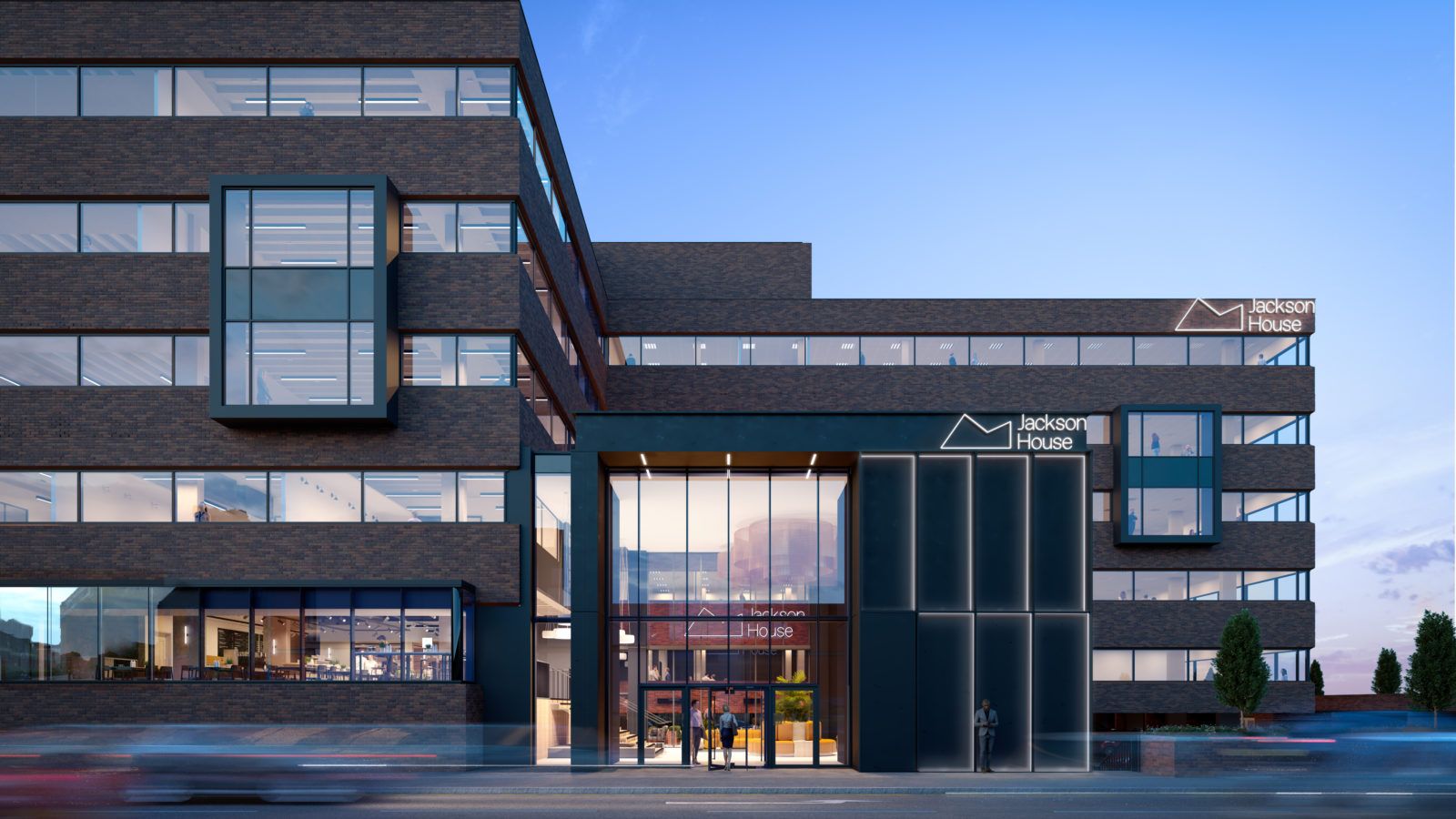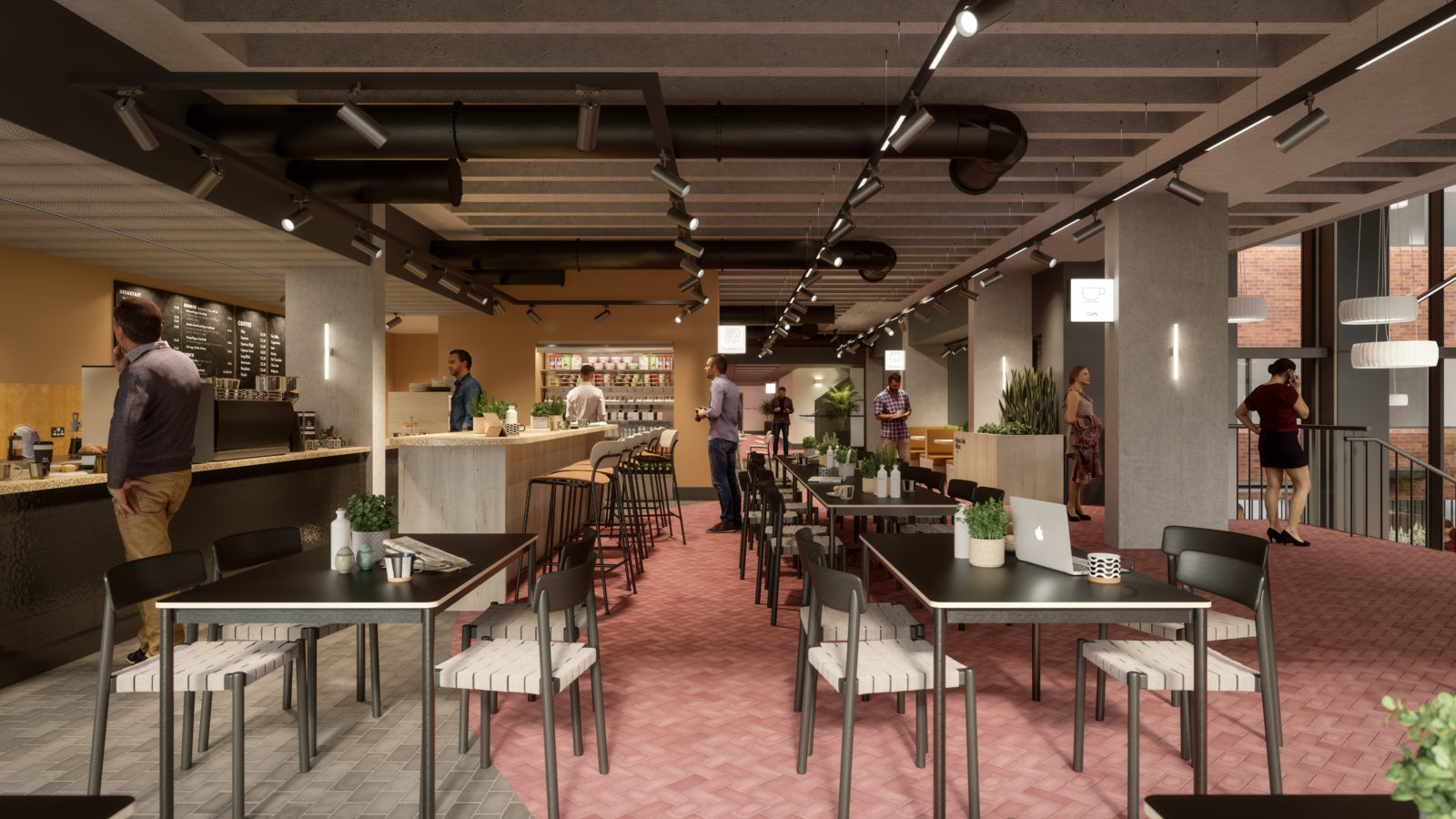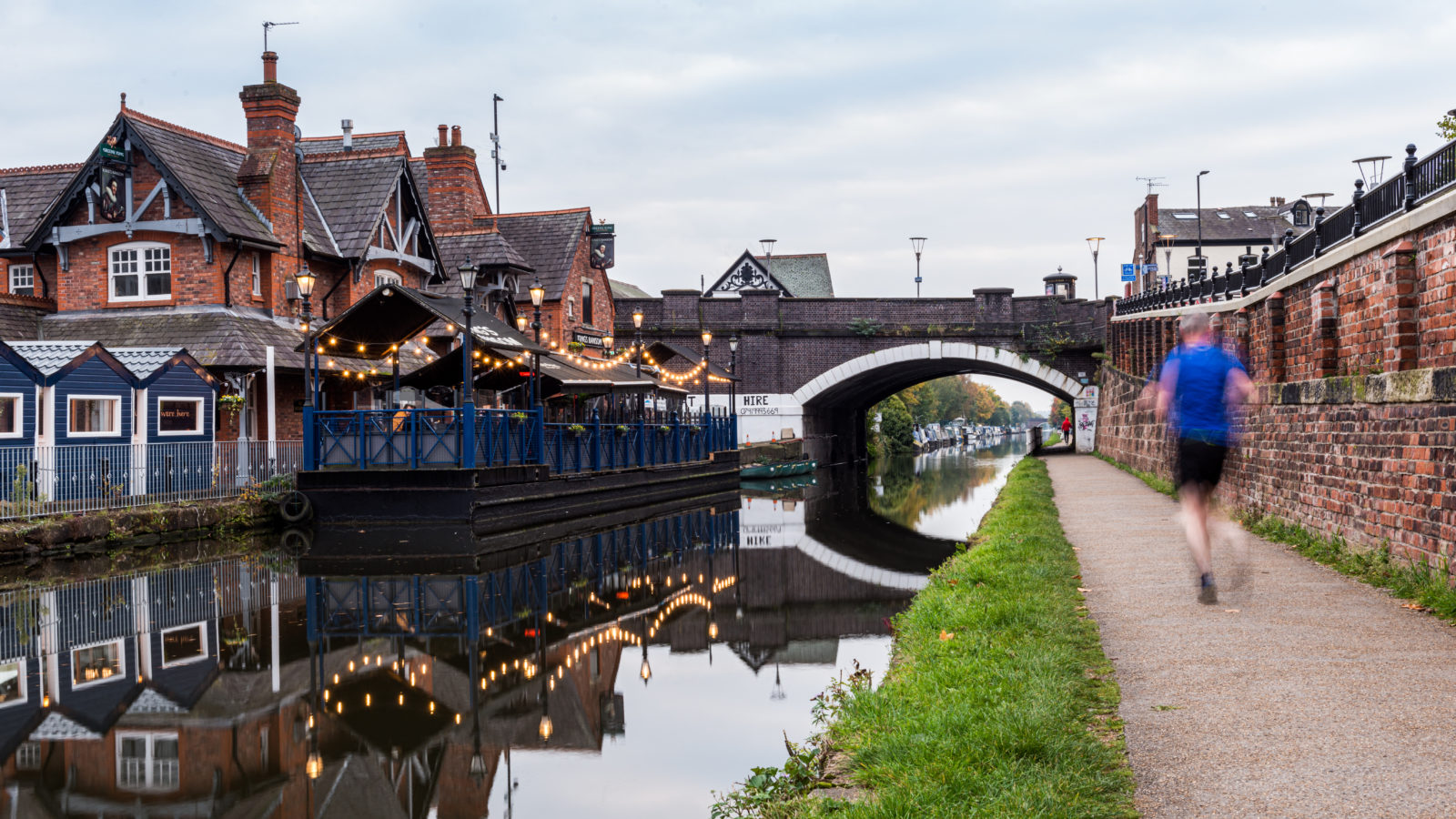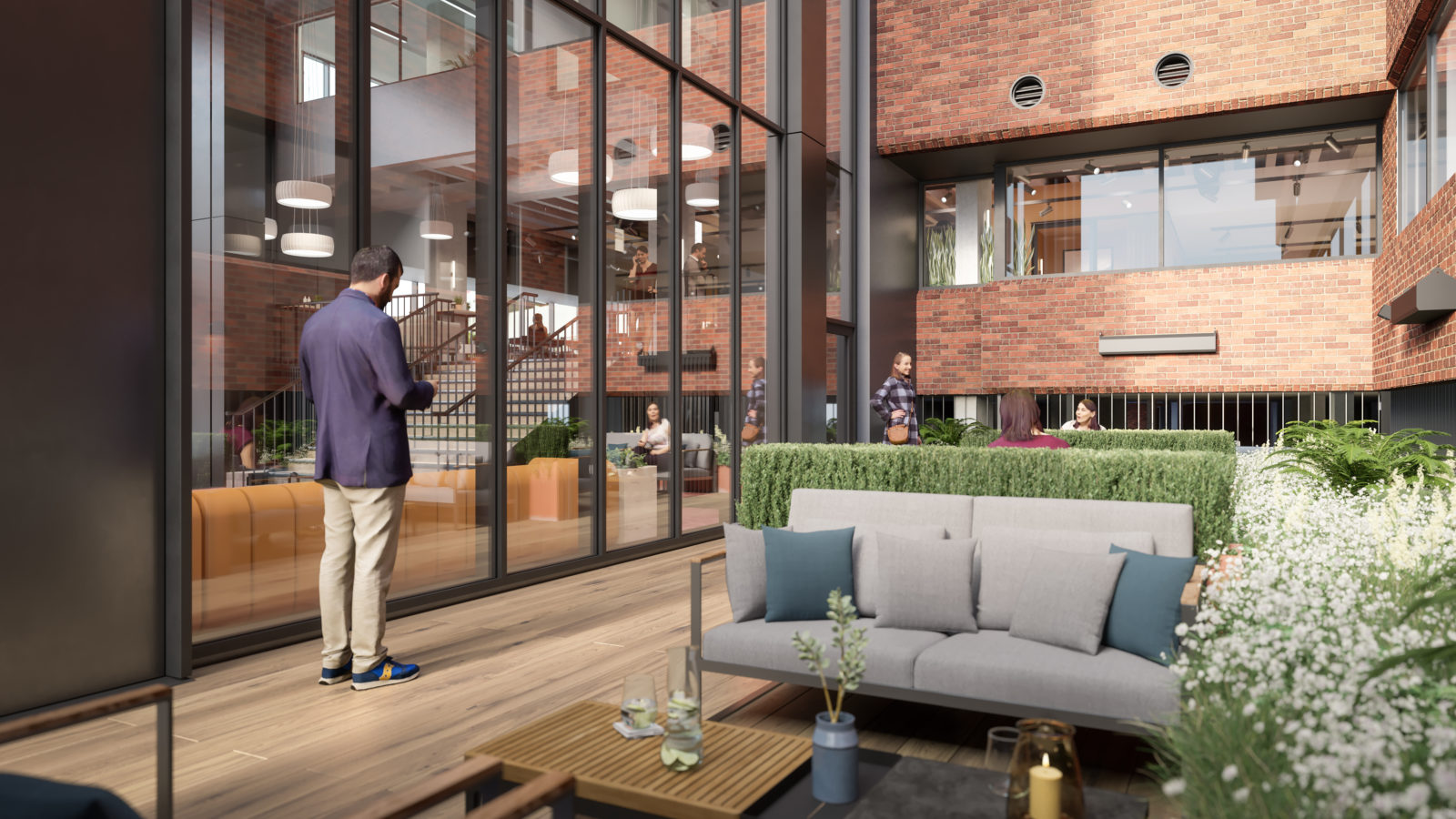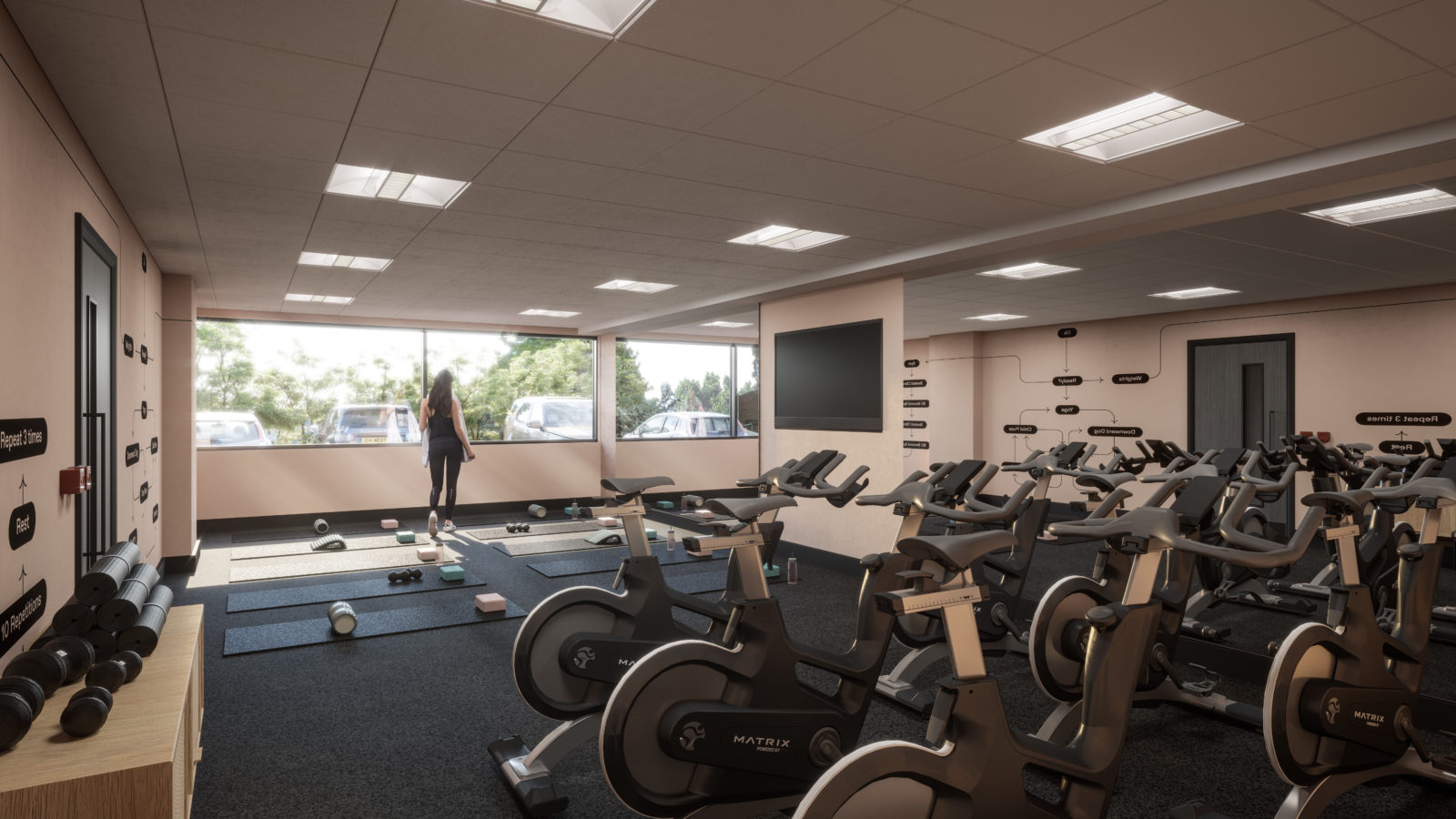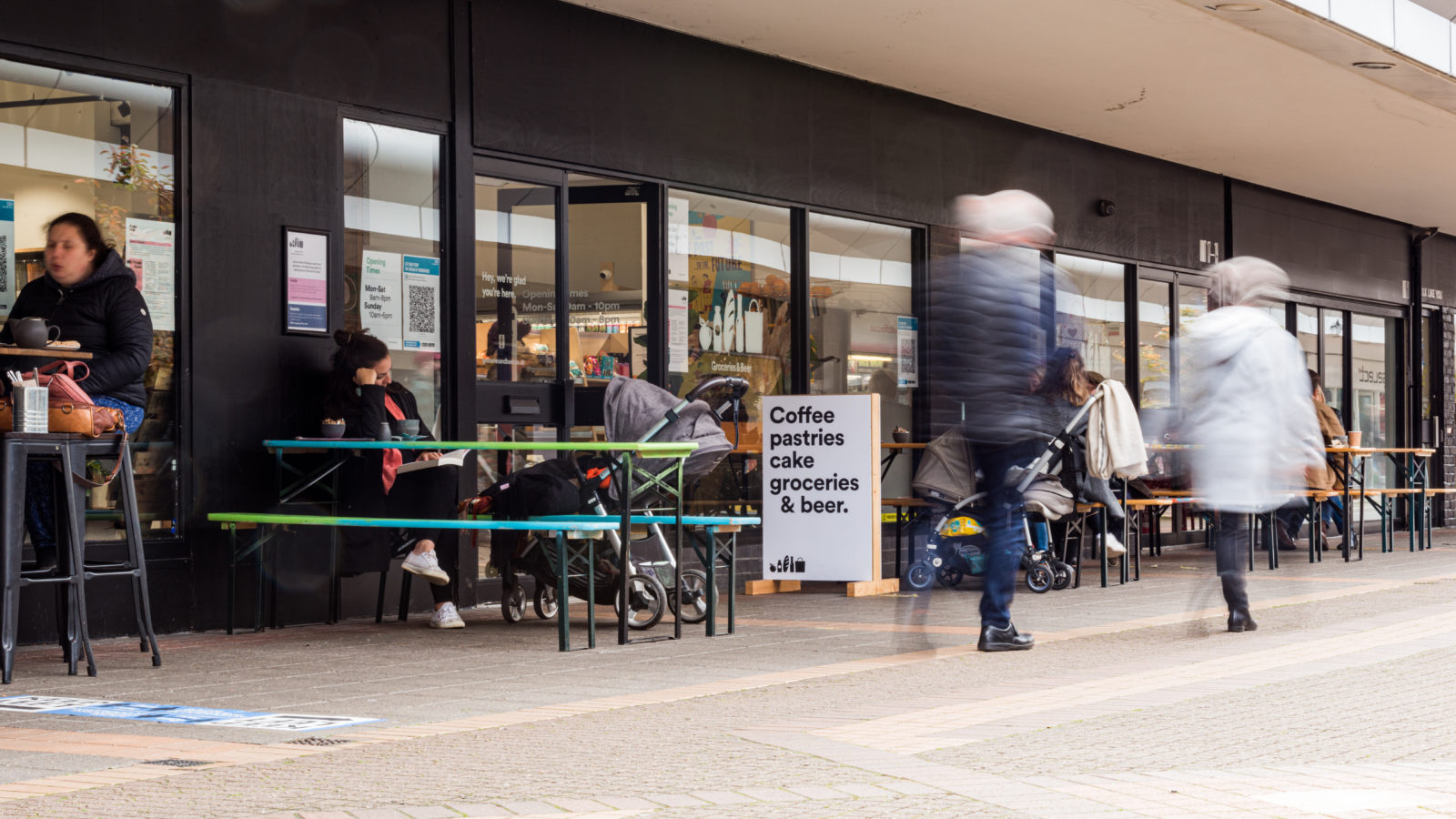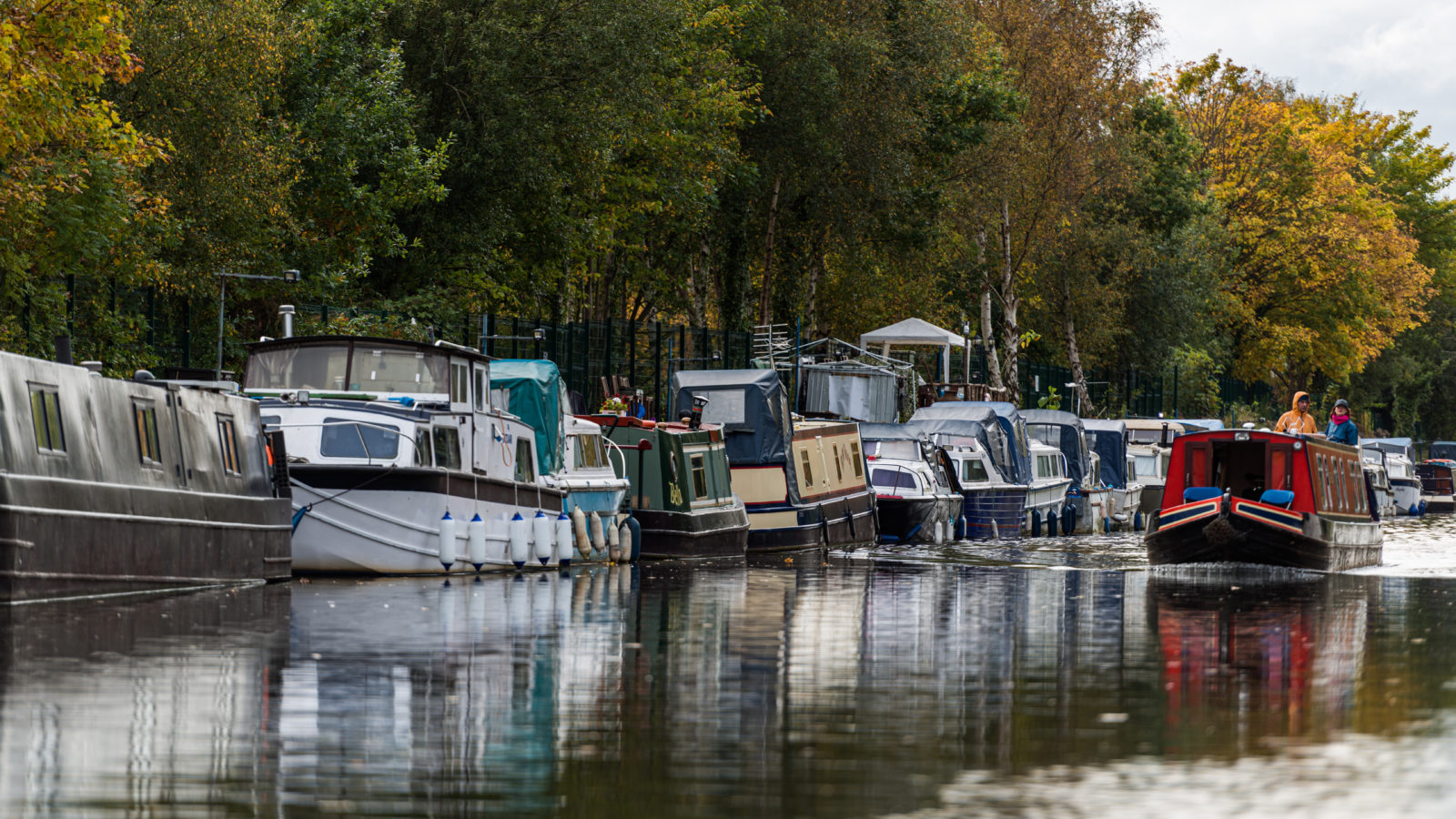 The Neighbourhood
Sitting right on the southern edge of Greater Manchester, Sale itself is surrounded by glorious countryside, buzzing urban locales and visitor hotspots such as the Trafford Centre.

Access to the city's world-leading innovation district is easy straight down the Oxford Road corridor, along with the financial and creative centres beyond, and Manchester Airport is less than 15-minute's-drive away too. So your business has everything and everyone it needs in easy reach.
View on Google maps